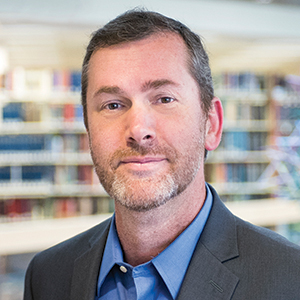 Phone:

(812) 856-2748

Email:

tiwaters@indiana.edu
Department:

Maurer School of Law

Campus:

IU Bloomington
Baier Hall 272

Professor Waters' scholarly interests include the structure of the inter-state system, ethnic conflict, human rights, transitional justice, and comparative law, especially in European and Islamic contexts. His principal research involves re-defining self-determination to devise an effective right of peaceful secession. He has published extensively in leading journals of international law and international relations, including at Yale, Harvard, NYU, Virginia, and George Washington.
Waters is a frequent contributor to policy debate on international law and politics. His op-eds on Iraq, the Balkans, and international justice have appeared in the New York Times, International Herald Tribune, Christian Science Monitor, Foreign Affairs and Foreign Policy. He has presented his work to universities, government bodies, and institutes in the U.S., Europe, Iran, and Israel.
Waters has served as a consultant on legal system reform for the Open Society Institute, UNDP, and the Latvian Ministry of Justice, on ethnic discrimination for Human Rights Watch, and as a consultant to the defense on Padilla et al. He monitored implementation of the Dayton Peace Accords in Bosnia for the OSCE, and at the Yugoslav war crimes tribunal, he helped draft the indictment of Slobodan Milosevic. He was a Peace Corps volunteer in Hungary, where he first developed his interest in regulation of minority-majority conflicts.
During several research fellowships at Harvard Law School and graduate studies at Columbia University's School of International and Public Affairs, Waters explored the interaction of law and ethnic conflict. He has also studied at the Lund University in Sweden and Bogazici University in Turkey, and visited at Boston University, the University of Mississippi, Bard College and Central European University in Budapest.