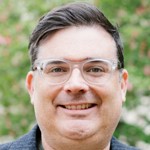 Email:

jmschott@indiana.edu
Department:

Religious Studies; Borns Jewish Studies Program

Campus:

IU Bloomington
Sycamore Hall, Rm. 209A

I am a specialist in early Christian literature and culture (1st-10th centuries), with secondary expertise in early Judaism (especially Philo and Josephus), ancient philosophy (especially Platonism), and critical theory. I teach across the full geographic and linguistic range of Christianity in the first millennium, from Gaul to Mesopotamia. My research has focused on the Eastern Mediterranean and Near East, particularly figures and traditions associated with Roman Judaea-Palestine, Egypt, and Syria.
My more recent work has turned to consider language and its embodiment in texts. In my translation and commentary work, in several published articles and essays, as well as in a monograph in progress on Origenist Textualities, I study how early Christians—and in turn, those who engage their writings today—theorize the ethics of textuality; that is, ways of thinking and doing writing, reading, interpreting, and book production.
As part of my work on language and textuality, I have produced and have forthcoming several major translation/commentary projects: the first thoroughly annotated translation of Macarius of Magnesia's Apocriticus, a new annotated translation of Eusebius of Caesarea's History of the Church, along with a forthcoming complete commentary on the text, and the first translation in English of the Ecclesiastical History of Ps.-Gelasius of Cyzicus. Translation and commentary serves as a fundamental laboratory for my work on early Christian textuality and book history. Scholarship about early Christianity does not stand in isolation from those traditions, but in genealogical relationship with them. The textual traditions of late antiquity were commentary traditions, and the work of commentary and translation should prompt scholars to critical engagement with these genealogical relationships.
Translation also contributes to the democratization of scholarship and learning; it is a way for experts to make the best research widely accessible, inside and outside the academy. While professional scholars can access these sources in original languages, many students and scholars in cognate fields cannot. I am therefore invested in fostering this sort of work in order to challenge barriers between what is often regarded as the work-a-day labor of translation and the "genuine" scholarship of monographs.
I am also beginning a research project that traces my interests in Christian reading and book culture into the middle Byzantine period, to which we owe the manuscripts that preserve the majority of ancient Christian literature (and, indeed, most of classical Greek literature more broadly). Byzantine books occupy a critical place in the transmission and reception of these literatures, but Byzantine scribes, readers, and their books receive little attention beyond specialists in codicology. Despite the flourishing of book history studies—the interdisciplinary field of research on the material, social, and cultural histories of books, readers, and reading—Byzantine book culture remains relatively understudied. This project aims to help us understand how Byzantines read their Bibles and early Christian texts by studying the material traces of their reading practices—namely, the marginalia of Byzantine codices. In addition to shedding important new light on the ways Byzantine readers used their copies of ancient Greek and early Christian literature, this project will in turn consider the ways in which modern receptions of the Bible and the "Church Fathers" depend on and/or diverge from Byzantine practices.